Dear Colleagues,
On behalf of The Arab Resuscitation Council Organizing and Research Committees, we are pleased to invite you to the 1st Arab Resuscitation Council Scientific Conference which will be held from 24-26 November 2023 in Dubai, United Arab Emirates.
Our mission in The Arab Resuscitation Council is to promote, disseminate and advocate the implementation of evidence-based resuscitation and first aid, using evidence based scientific data. We are working with our Arab national society members to ensure that everyone in their country gets the right skills to save a life. We aim to raise awareness and support research, through high standards of education, trainings and research.
The 1st Arab Resuscitation Council Scientific Conference provides a unique opportunity for manikin, simulation, devices, pharmaceutical equipments and healthcare product manufacturers to unveil new products, showcase research findings and engage directly with their intended audience – decision makers, healthcare providers, researchers and practitioners – in order to exchange knowledge and explore innovative educational techniques. Attendees can expect to network with colleagues and industry peers while benefiting from an informative and carefully curated program that will appeal to professionals joining us from all Arab Countries.
Thank you for your support and we look forward to welcoming you.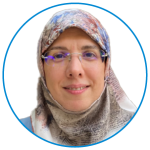 Mrs. Zehra' Akram Al-Hilali
Chairperson, ArRC Organizing Committee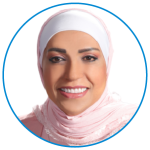 Dr. Taghreed Issa Al-Najjar
Chairperson, ArRC Scientific Committee