1st Arab Resuscitation Council Scientific Conference
1st ArRC Scientific Conference Collaborators & Partners


Mission
To promote, disseminate and advocate the implementation of resuscitation and first aid in the Arab World, using national and international evidence based scientific data.

Vision
"Saving lives in the Arab Countries through high quality Resuscitation training and practice"


Objectives
The primary objective of the Arab Resuscitation Council is to preserve lives in Arab countries through the practice of resuscitation. Collaborating with members of Arab national societies, the council strives to ensure that individuals across their respective countries possess the necessary skills to save lives. By adhering to evidence-based guidelines, influencing policy, raising awareness, and supporting research, we effectively save lives. Our commitment to high-quality education, training, and research enables us to fulfill this mission.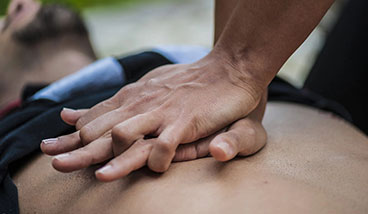 Values
Quality, Integrity, Passion, Diversity, Equality and Inclusion
Quality in the awareness and training that our members offer
Integrity in the work that our members do
Passion and belief in the message of saving lives.
Diversity, Equality and Inclusion that everyone deserves the chance to be resuscitated
Strategy
Building partnership and foster multi-sectorial civil society organizations support to spread education and awareness to reduce death from sudden cardiac arrest.
Promulgate and support universal guidelines and review Consensus of science as released from ILCOR.
Working closely with society members and WHO-EMRO to advocate to consider the CPR training be part of the school curriculum.
Highlight survival stories from sudden cardiac arrest.
Reaching out to people with special needs and offering awareness and training for them, may include: Vision Impairment, Deaf and Hard of Hearing, Autism Spectrum Disorders, Physical and Mobility Disabilities, Elderly Homes, Widows Homes, Orphan Homes and others.